Action Games are a flash game category found on Armor Games. It lists the popular games in that category by plays and ratings. To view the Action Games section click here.
Top 5 Action Games by Plays
Edit
Crush the Castle 2Edit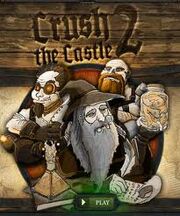 Crush the Castle 2, made by joeybetz, it is the most played game in the Action category. The game features a medieval-like setting and the objective is to destroy Blutia's empire all with a catapult. The layout and idea of the game is similar to Angry Birds (an IOS game).
The Last Stand 2Edit
​The Last Stand 2 is a zombie survival game where you move around into different areas along with your barricade to fight hordes of zombies. You search for weapons, supplies, and survivors and try to get to Union City within 40 days and nights to escape into the mainlands. The game was created by ConArtists.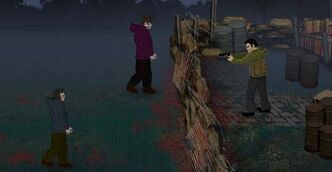 Flight  is a very calming and relaxing flash game. The concept is very simple. You just throw a paper plane and fly through six major cities of the world. On the way to the finish, you collect points and upgrade your plane to improve its mobility, control, speed, etc. Flight was brought forth and published by Krin.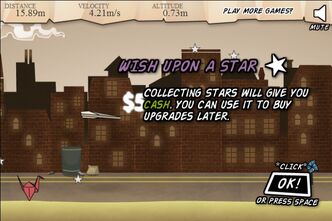 Exit PathEdit
Exit Path
 is a platform racing game (designed by
John
 ). It provides singleplayer/uniplayer and mutliplayer modes. In uniplayer mode, you move stage after stage and multiple varieties of traps. Multiplayer mode is where you and other challengers race on one stage to see who is the fastest. Exit Path gives you a good amount of options to customize your player to the fullest. However, challenges are required to be beaten to unlock such items (flairs) to customize. Some issues included lag and glitches but most were patched and fixed. An Exit Path 2 was also made after a while but many users say it did not live up to expectations and there were more lag and glitch problems.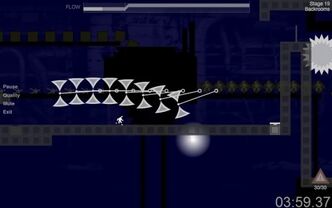 Chaos Faction 2Edit
Chaos Faction 2's approach is identical to Super Smash Bros. There are many modes, characters, and campaign levels. You can fight with your fists, use weapons, or use special moves to kill all your enemies. EON  made the Chaos Faction series.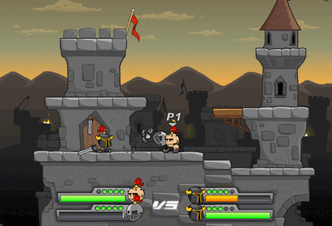 Top 5 Action Games by User Ratings
Edit
Infectonator 2Edit
Infectonator 2, made by TogeProductions, is another zombie flash game. Only this time, you have control of a zombie army. The goal is to achieve world domination by infecting and taking over every single continent of the Earth. Along the way, gold is collected to buy support items, zombie allies, and to upgrade the zombies. Infectonator 2 received the Game of the Year (2012) award from Armorgames.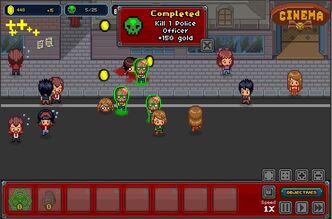 Rating: 9.5/10
Strike Force Heroes 2Edit
Strike Force Heroes 2 is an action/shooting game that grants us five classes to pick from. The campaign is where the humans fight to stop the Globex's control of the world. The Globex uses devices to clone others and manipulate them under their command. SFH 2 brought back the custom game/quick match mode and added more weapons and a challenge mode, slot machine (a machine that can give you random items), and more weapons, attachments, and armor. The game was published by JuiceTin.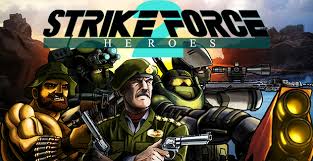 Rating: 9.5/10
The Last Stand- Union CityEdit
The Last Stand- Union City allows more free roam compared to the other Last Stand games. New things were added to TLS-UC like 2 difficulty modes (Run n Gun and Survivor). TLS-UC was made by the one and only ConArtists.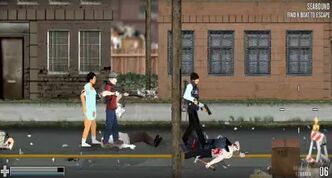 Rating: 9.5/10
Burrito Bison Revenge Edit
Burrito Bison Revenge
 is a launch game and is the sequel of Burrito Bison. BBR is back in action with more gummy bear squashing, more wrestling in the ring, doors to shatter, powers to upgrade, more money to steal, etc. Game created by 
juicybeast
.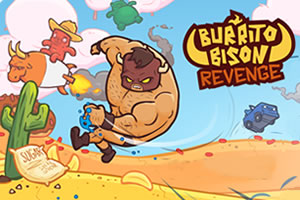 Rating: 9.4/10
ShellShockLive 2Edit
ShellShockLive 2
, designed by 
kchamp
, is a multiplayer tank shooting game where you battle other people and take turns attacking each other's tanks. SSL 2 allows earn experience points with your weapons and upgrade your tank. You level up to earn upgrade previleges. You can also create your own map setting.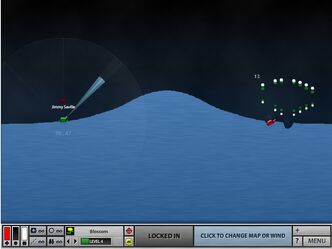 Rating: 9.4/10